Look out for the hidden gems!
Anubhav and Rohit are two colleagues working for a leading investment bank. Both are excellent finance professionals who want to give their career an additional thrust. They wish to pursue an MBA from one of the top B-schools in India. However, Anubhav has a few concerns which he shares with Rohit.
Anubhav: 'I really love working in Mumbai, but there is one thing that I do not like…'
Rohit: 'And what would that be?'
Anubhav: 'Only one or two of the top 10 MBA colleges in India have their campuses in Mumbai. Presuming that our exams go well, this would mean that we have to move out of here. I'm not very keen on that as Mumbai is perhaps the ideal place to be for building a career in finance.'
Rohit: 'Hmmm, I understand what you are saying. But I don't think you are seeing things clearly. Mumbai has numerous excellent colleges. Just look at our colleagues, not everyone is from an IIM! We have industry veterans from colleges you would not hear a lot about.'
Anubhav: 'You are right! It's strange though, why are these colleges not in the limelight as much…'
Rohit: 'Well, let's call a spade a spade- not everyone can be in the top 10! A college in Mumbai cannot always have the luxury of a sprawling campus. But, they can still offer career opportunities comparable to the ones from the top 10. This is because they have the trust of the regional industry network.
Anubhav: 'You are right! Well I guess I don't have to necessarily leave Mumbai then. And besides, getting into IIM Ahmedabad means going to a dry state right…'
Rohit: 'Haha! You are absolutely hopeless…'
The advantage of picking a reputed regional college
Not all colleges hold a national appeal. However, this does not mean a lower quality of education or inferior career prospects.
On the contrary, there are certain distinct advantages of pursuing MBA from regional colleges:
Being in the lap of the industry: From the perspective of recruiters, campus placements represent a significant investment in time and effort. Regional colleges offer a pool of bankable talent very close to home. This discourages many companies from traveling far for recruitments. As a result, many regional b-schools are able to offer profiles comparable to the ones at top ranking institutes.
Lower cut offs: MBA entrance exams are insanely competitive. Once a student crosses the 90%tile mark, luck does play an important part. Getting 1-2 questions right or wrong can make a huge difference. An aspirant who has barely missed out on the cut-offs of dream institutes need not be discouraged. Rather than wasting another year, they can apply to top ranking regional colleges. The pedagogy and placements will definitely be up to their expectations.
Unique courses: As we'll see in in this post, regional colleges show a greater propensity in offering unique courses. Specialised degrees in healthcare management, banking and so on are more prominent among regional b-schools.
Our pick of the top b-schools in India that are hidden gems
Firstly, we would like to say that by no means is this list exhaustive. Secondly, we have an entire section dedicated to the best b-schools in India. Hence, in this list we are including only those colleges that we have not covered previously.
Here are some of the top b-schools in India on the basis of their regional presence:
Goa Institute of Management

Better known as GIM, the college was established in 1993. GIM offers two main post-graduate programs. The first is the flagship PGDM program. Students can specialise in the conventional domains of marketing, finance, IT, general management     and HR through this program.
The second course if the PGDM program in Healthcare Management (PGDM HCM). The course is intensive and covers major aspects of the healthcare business comprehensively. It is among the few courses that offer a unique specialisation.
The course fee for PGDM is approximately INR 14 lakhs, whereas that for PGDM HCM is approximately INR 7 lakhs. Hostel fees depend on the type of option chosen the student (single/double occupancy, AC/Non-AC).
International Management Institute, Delhi

Established in 1981, IMI Delhi is the oldest of the three IMI campuses functioning today. There are 3 courses available for students- PGDM, PGDM (HRM) and PGDM (B&FS).
The PGDM course equips students with cross functional knowledge. PGDM (HRM) and PGDM (B&FS), as the names suggest, provide domain specific knowledge in HR and Finance respectively.
Tuition fees for self-sponsored students are nearly INR 15.5 lakhs. Hostel and mess charges amount to around INR 1.5 lakhs. Tuition fees for students who are being sponsored by companies are above INR 28 lakhs.
Vinod Gupta School of Management, IIT Kharagpur

Better known through its parent institute IIT Kharagpur, the b-school was established in 1993. The flagship program is the 2 year full time MBA program. The program does not specify any Majors qualifications. Students have to go through the core courses and choose seven electives depending on their field of interest.
The cumulative fees (tuition, hostel etc.) are below INR 10 lakhs.
Great Lakes Institute of Management, Chennai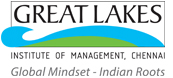 Great Lakes Institute of Management, Chennai was established 2004. It offers two full time programs, the PGDM and the PGPM program. The PGPM is unique as it is one of the few courses with program duration of 1 year. The Institute does not specify Majors options; it follows the format of having fixed core courses along with electives from different domains.
The course fees for the PGPM program are around INR 18.5 lakhs. For the PGDM program, the course fees are around INR 15.5 lakhs.
Sydenham Institute of Management Studies, Research, & Entrepreneurship Education

Sydenham Institute of Management Studies, Research, & Entrepreneurship Education (SIMSREE), more commonly known as Sydenham, was established in 1983. Located in the heart of Mumbai, SIMSREE offers two full time programs- MMS and PGDBM.
Both the programs offer Majors degrees in Finance, Marketing, Operations, systems and HR. Hostel facilities are available but only for students living outside Mumbai.
The core course fees are around INR 70K per year.
What are your thoughts on the above mentioned colleges? Are there similar institutes that you would place on this list? Please let us know in the comments.
—
Image Source:
Great Lakes PGDM Placement Summary
Great Lakes PGPM Placement Summary