"Appearance matters a lot more than you realise!"
Samina and Roshni have known each other since kindergarten. Samina has always been careful about her appearance. She had the perfectly put together outfit no matter what the occasion. Roshni has always had a rather laid back attitude. "Comfort first" is the motto she lived by, which meant she was almost slouching and shuffling when she walked and dressed quite casually as well. Both of them were whip-smart and driven where academics were concerned. They didn't lack ambition, and this showed in the high scores that they both achieved in their exams.
Both of them will be giving interviews soon for admissions into leading colleges for their Master's degrees in Business Administration. Samina's preparations are effortless because she has taken into consideration, not only what she will be wearing but her demeanour as well. She is well versed in conducting herself thanks to her attention to details. Roshni, on the other hand, is a nervous wreck because she has no idea how to prepare for an interview. All she has in her closet are 'comfortable casuals' with a nonchalant attitude to match. Neither goes well with 'MBA admission interview'.
'First impression is the last impression.'
The clothes you pick out to wear say a lot about the kind of person you are and they hint at the respect for the people in whose company you will be. The interview dress code is a representation of yourself to the panel of jurors who are about to question you. It tells them just how seriously you take your possible position. Especially if you are unsure, it is best to be slightly overdressed rather than to be under-dressed. Appropriate attire goes a long way if you want to project a particular image of yourself in the eyes of the panel of judges.
The importance of formal attire is apparent when it puts you a cut above the rest because it influences the manner in which prospective employers perceive you. Your clothes do not need to be expensive or products of big brand names. Clean, fitted and ironed; devoid of stains and creases, crucial when you think of how to prepare for an interview.

Ladies first!
A pantsuit or a skirt suit works well, especially if it fits well and is a bit on the conservative side. It should preferably cover your kneecaps when you sit. Wear a sensible pair of heels or flats. Keep the accessories to a minimum. Use minimal makeup with a straightforward and neat hairdo. Don't go overboard on the perfume application.
As for the gents!
Here are some grooming tips for men. A clean, white, full-sleeved shirt has never failed a soul before. Put on a dark suit, preferably black in colour or navy blue in subtle patterns. Wear a simple tie with a belt to match. Shine your shoes, wear socks to match the suit. Comb your hair, lose the mohawk for this occasion and trim the facial hair as well. No caps or hats, no jewellery except a wristwatch and you are ready to go!
'Communication is Key!'
In any relationship, you will hear, and then you will find out through your experience that communication is extremely essential. If you have landed an interview, your ability to communicate will be under scrutiny. This is only fair as you will be working and interacting with others. Your potential employers will want to hire a person who can effectively get the point across in any exchange without putting in too much effort. The interviews will definitely test this ability during the session.
You will be quizzed on your response to certain hypothetical situations, only to gauge your ability to communicate, whether verbal or non-verbal. It is essential that you are articulate.  Stop for a beat and think your response through before saying the words out loud. The key to perfecting a good reply is careful listening. Pay attention to what is said, make a whole-hearted attempt to understand with an open mind, do not get defensive, think about what your response will be and then put it into words simply and clearly in a respectful tone.
It is best to practice in front of a mirror (if your sibling or friend is not around) a session of how to prepare for an interview with you. Excellent communication skills assure the jury members of your ability to work well and get along with your colleagues.
'Good posture and confident body language is everything!'
All those times you rolled your eyes at your mother when she told you to sit up straight will come back to haunt you. Everyone needs to work on their body language for interviews.
A slouch in place of an erect back whether you are standing or sitting, suggests laziness and an uncaring attitude. That is not the idea you want the jurors to have about you. You do not want you're body language to suggest that you are detached or arrogant. You should sit tall with your chin up.
Maintain eye contact with who is speaking to you at the moment. Shifty eyes tend to make people think you are not paying attention and it may seem as though you are unsure of what you are saying. You don't want either reaction, but you must be conscious enough to break off the eye contact because you do not want to end up staring as it may seem a bit creepy.
Be wary of your hand movements. Keep the gestures gentle, avoid quick movements and try to keep your arms to the side suggesting you are open, rather than crossed which make it seem as though you are closed off. Smile a little from time to time and nod your head to show you are paying attention. Make sure your face isn't deadpan where your facial responses are concerned but try and be careful to refrain from being too expressive at the same time.
Don't be nervous!
Practice how to prepare for an interview ahead of time if you have a nervous tick, like restless leg syndrome; which is a real thing. Try calming your nerves, taking deep breaths, think of things that can calm you down in case you feel a bout of anxiety coming on.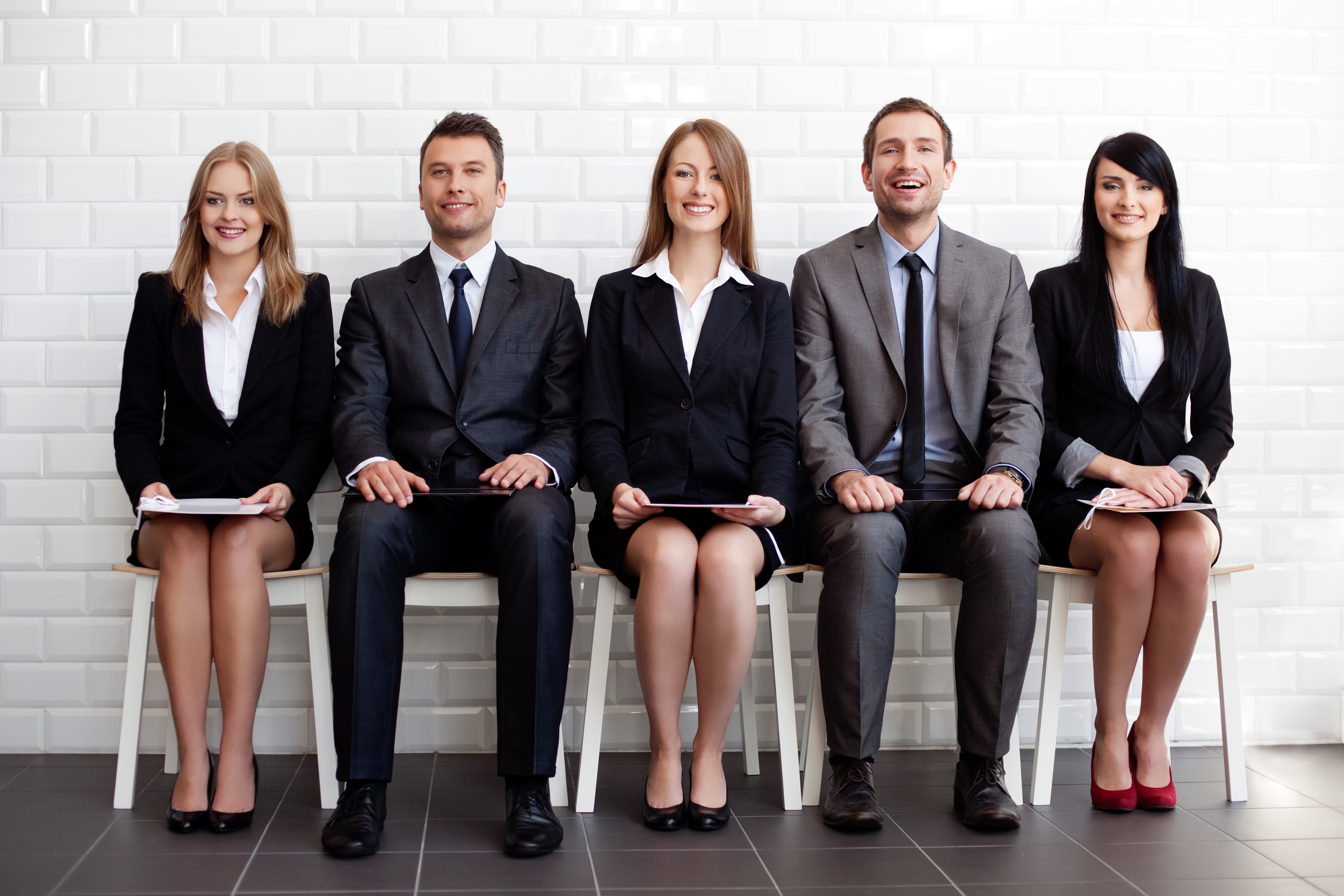 Keep all these things in mind, and you will figure out how to ace an interview! We have also covered tips for answering MBA interview questions in another post. In case you have anything in particular that you'd like to ask or share, feel free to get in touch.
—
Image Source